Panther's Gallery
Golden Peridot
Regular price
Sale price
$35.00 USD
Unit price
per
Sale
Sold out
Introducing the enchanting "Golden Peridot" ring, a captivating piece that combines the ethereal beauty of a peridot rhinestone with the timeless allure of a gold wire band. This exquisite ring not only exudes elegance but also carries powerful energies that promote healing, harmony, and abundance.
The dazzling peridot rhinestone, with its shimmering green hues reminiscent of sunlit meadows, symbolizes renewal, growth, and inner strength. It is believed to possess healing properties that alleviate stress, promote emotional well-being, and enhance clarity of thought. The "Golden Peridot" ring acts as a conduit for these transformative energies, helping you embrace a life filled with positivity, prosperity, and balance.
Astrologically, the peridot rhinestone is associated with the zodiac sign of Leo, reflecting qualities of confidence, passion, and creativity. As the birthstone for August, it embodies vitality, renewal, and a deep connection with nature. However, the allure of the "Golden Peridot" ring extends beyond these associations, making it a perfect adornment for anyone seeking healing, harmony, and abundance in their lives.
Crafted with hypoallergenic materials, this ring ensures a comfortable and irritation-free wearing experience for all. The gold wire band adds a touch of sophistication and luxury, perfectly complementing the radiant beauty of the peridot rhinestone. Whether worn as a statement piece or a daily accessory, the "Golden Peridot" ring emanates elegance and charm.
To ensure a perfect fit, kindly specify your desired ring size in the notes section when making your purchase. Each "Golden Peridot" ring is meticulously handcrafted with attention to detail, ensuring both durability and comfort, allowing you to wear it with confidence throughout the day.
Immerse yourself in the magical allure and transformative powers of the "Golden Peridot" ring, as its peridot rhinestone becomes your guiding companion on a journey of healing, harmony, and abundance. Whether seeking a symbol of personal growth or a striking piece of jewelry, this ring will exceed your expectations.
Note: To personalize your experience, please remember to specify your ring size in the notes section when completing your purchase. Let the "Golden Peridot" ring grace your finger, empowering you to embrace positivity, cultivate abundance, and awaken the inner radiance within you.
Share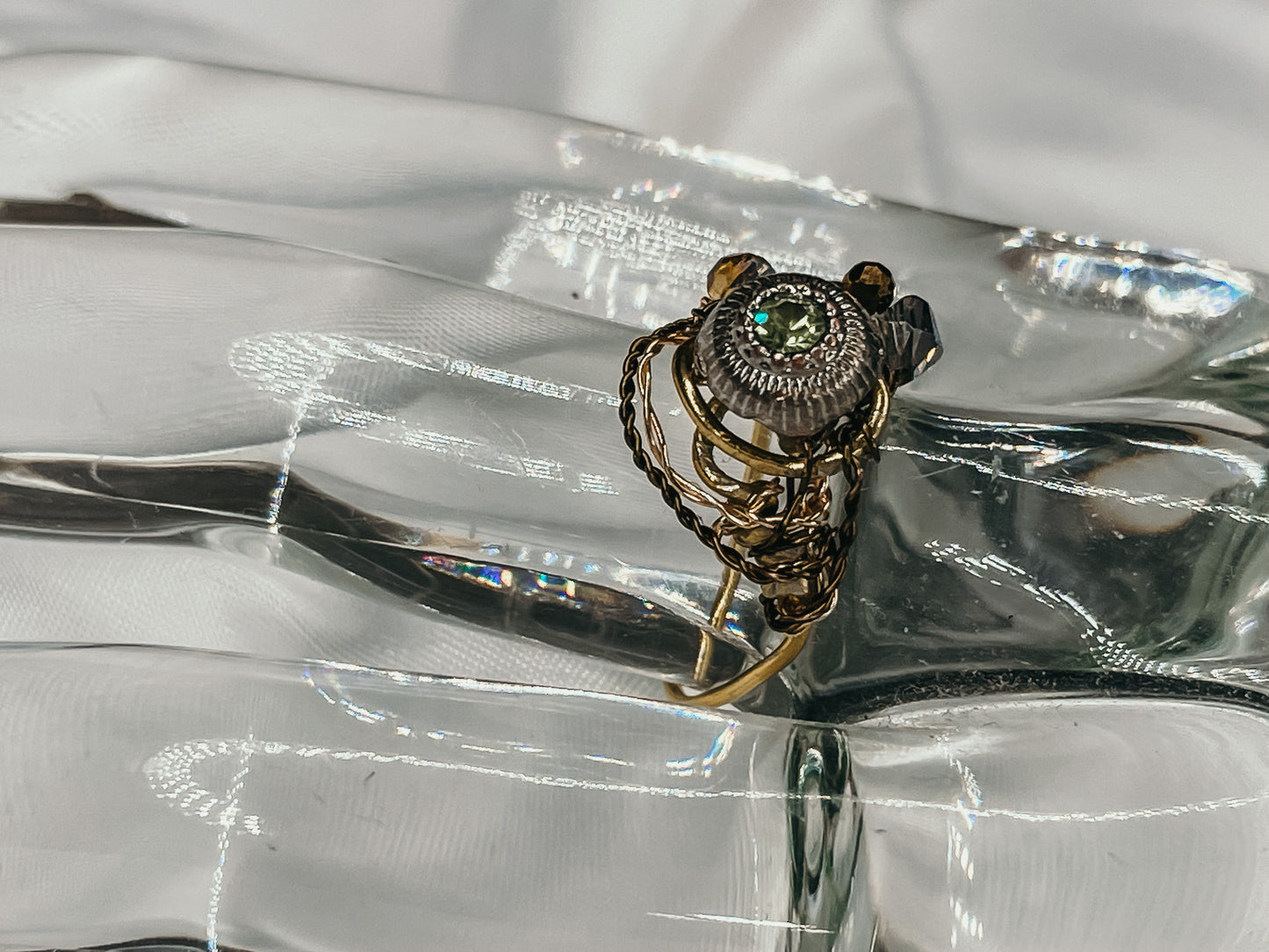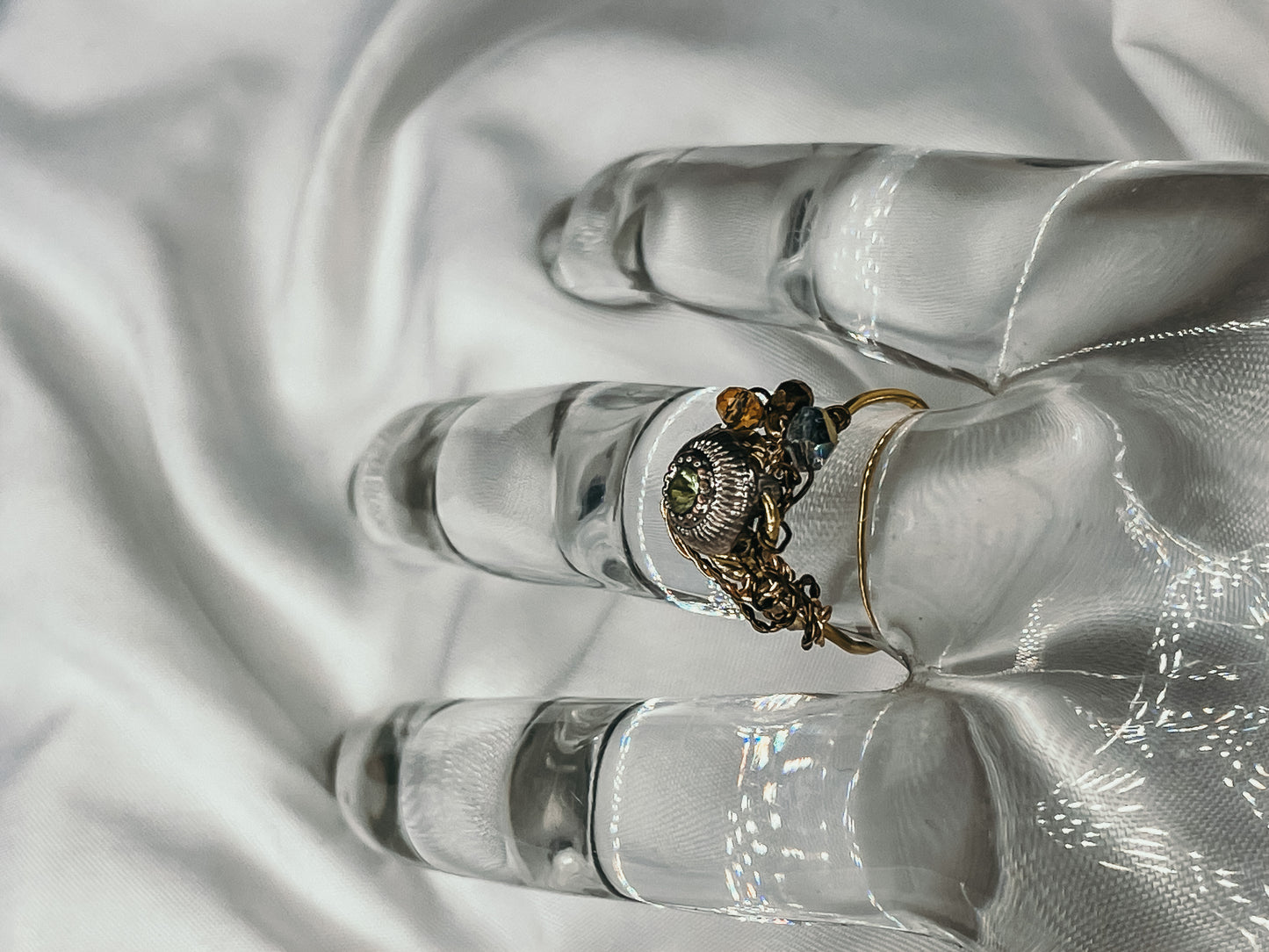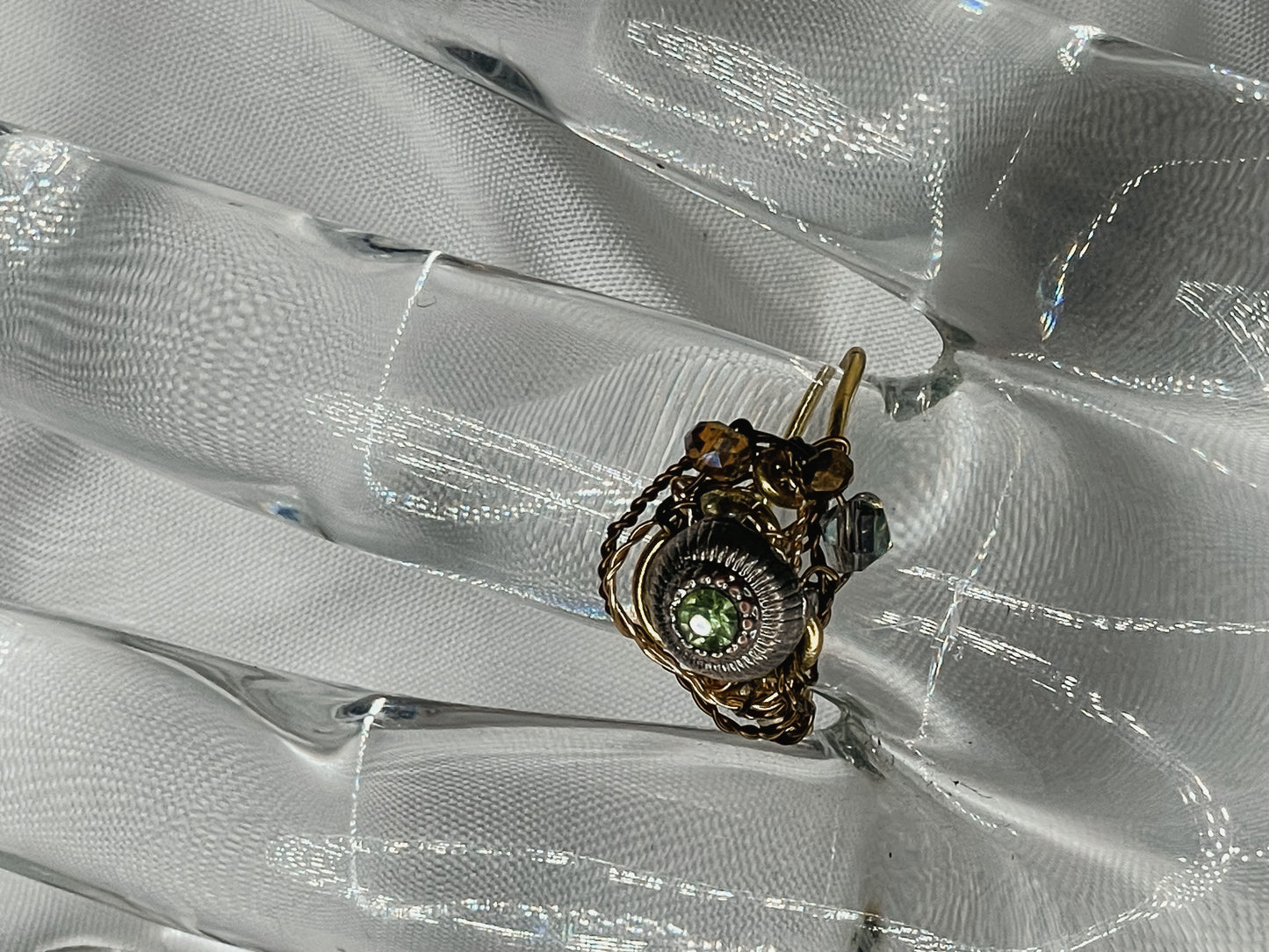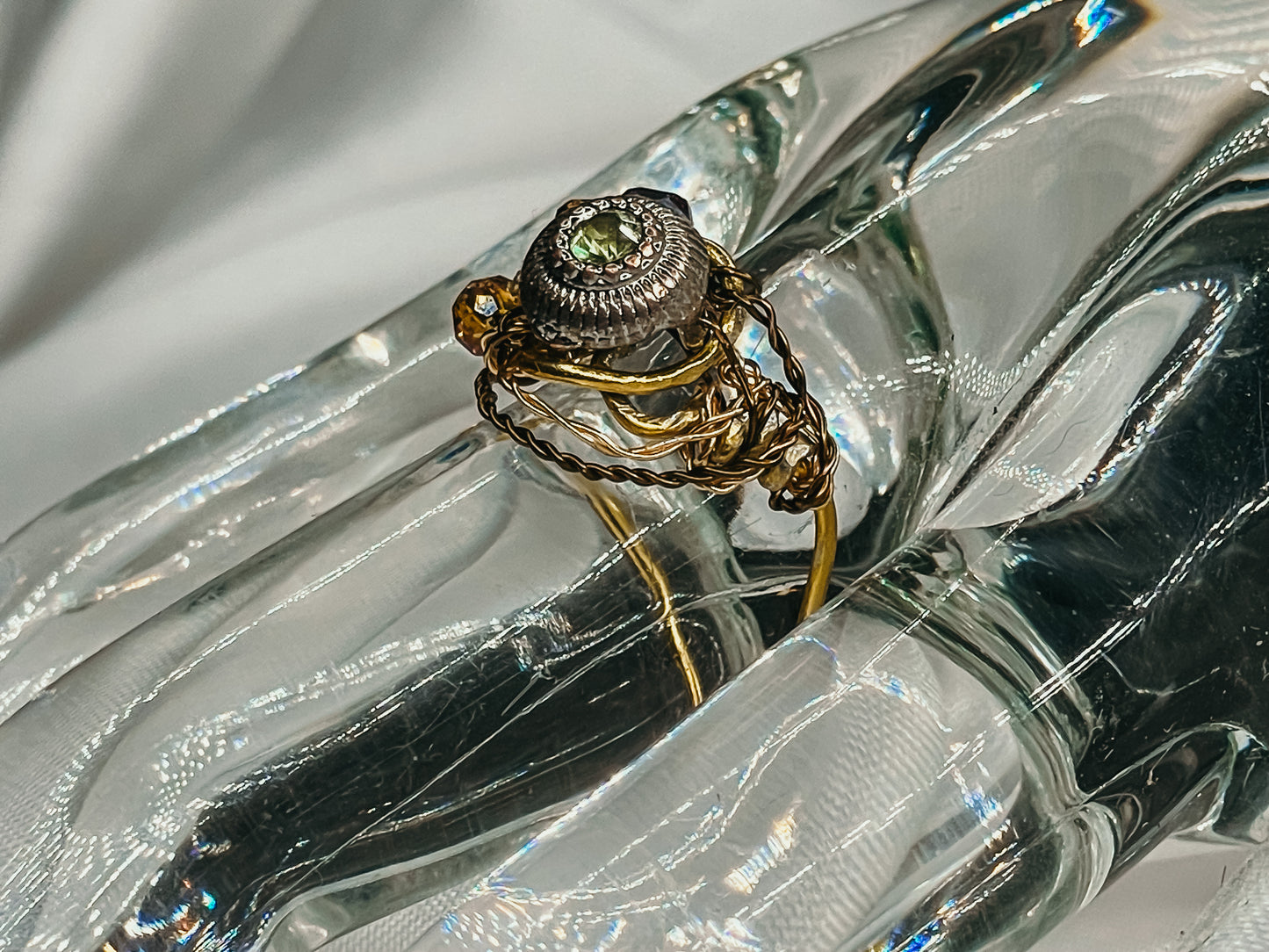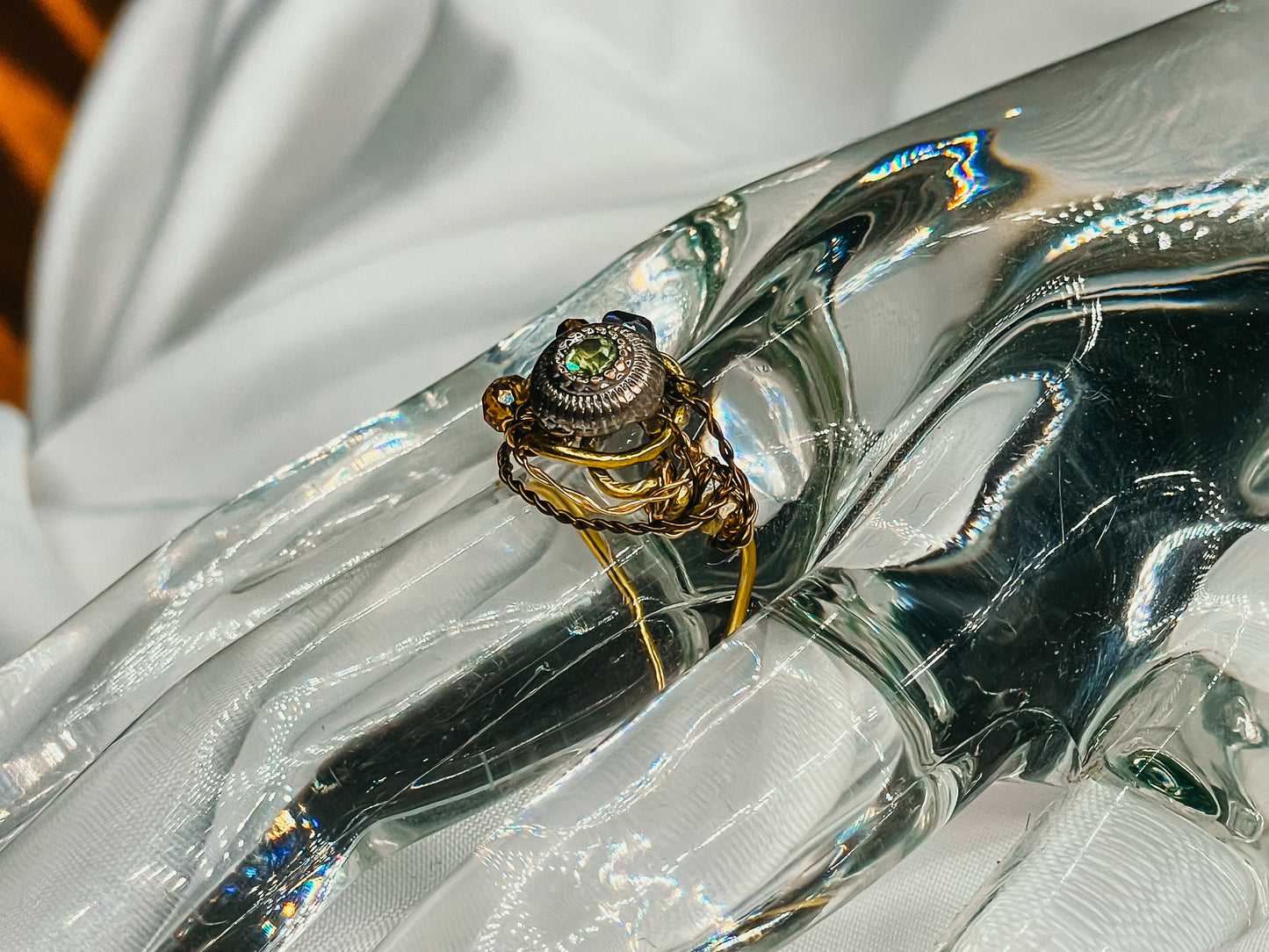 Answer your customers' common questions
List a frequently asked question

Then provide an answer that will help your customer make an informed purchase.
List another frequently asked question
List another frequently asked question