Panther's Gallery
Moonlit Serenade
Regular price
Sale price
$95.00 USD
Unit price
per
Sale
Sold out
Presenting the celestial "Moonlit Serenade Bracelet"!
Immerse yourself in the enchanting allure of the "Moonlit Serenade Bracelet," where the ethereal moonstone and the captivating blue topaz rhinestone unite in perfect harmony. This exquisite bracelet effortlessly combines celestial energies with refined elegance, creating a wearable masterpiece that exudes tranquility and grace.
At the heart of the "Moonlit Serenade Bracelet" lies the mesmerizing moonstone, renowned as the stone of intuition and divine feminine energy. Connecting you to your inner wisdom, this gemstone enhances emotional intelligence, promotes serenity, and stimulates psychic abilities. The moonstone is the birthstone for those born under the zodiac signs of Cancer and Libra, empowering them with emotional healing and balance.
Enhancing the moonstone's allure is the captivating blue topaz rhinestone, symbolizing clarity and communication. Known for its ability to enhance mental acuity, attract abundance, and encourage self-expression, the blue topaz resonates harmoniously with the zodiac signs of Sagittarius and Capricorn. By adorning your wrist with the "Moonlit Serenade Bracelet," you invite tranquility and amplify your innate qualities.
Crafted with meticulous attention to detail, the "Moonlit Serenade Bracelet" ensures a comfortable and irritation-free wearing experience, as it is hypoallergenic. To create a personalized fit, kindly specify your desired bracelet size in the order notes, and we will customize it accordingly.
Embrace the celestial allure of the "Moonlit Serenade Bracelet" and allow its mystical energies to guide you on a journey of self-discovery and spiritual awakening. With its captivating combination of moonstone and blue topaz rhinestone, this bracelet serves as a constant reminder to trust your intuition, embrace the cycles of life, and radiate a serene elegance. Adorn your wrist with this symbol of connection to the lunar realm and immerse yourself in the moonlit serenade of tranquility and celestial wisdom.
Share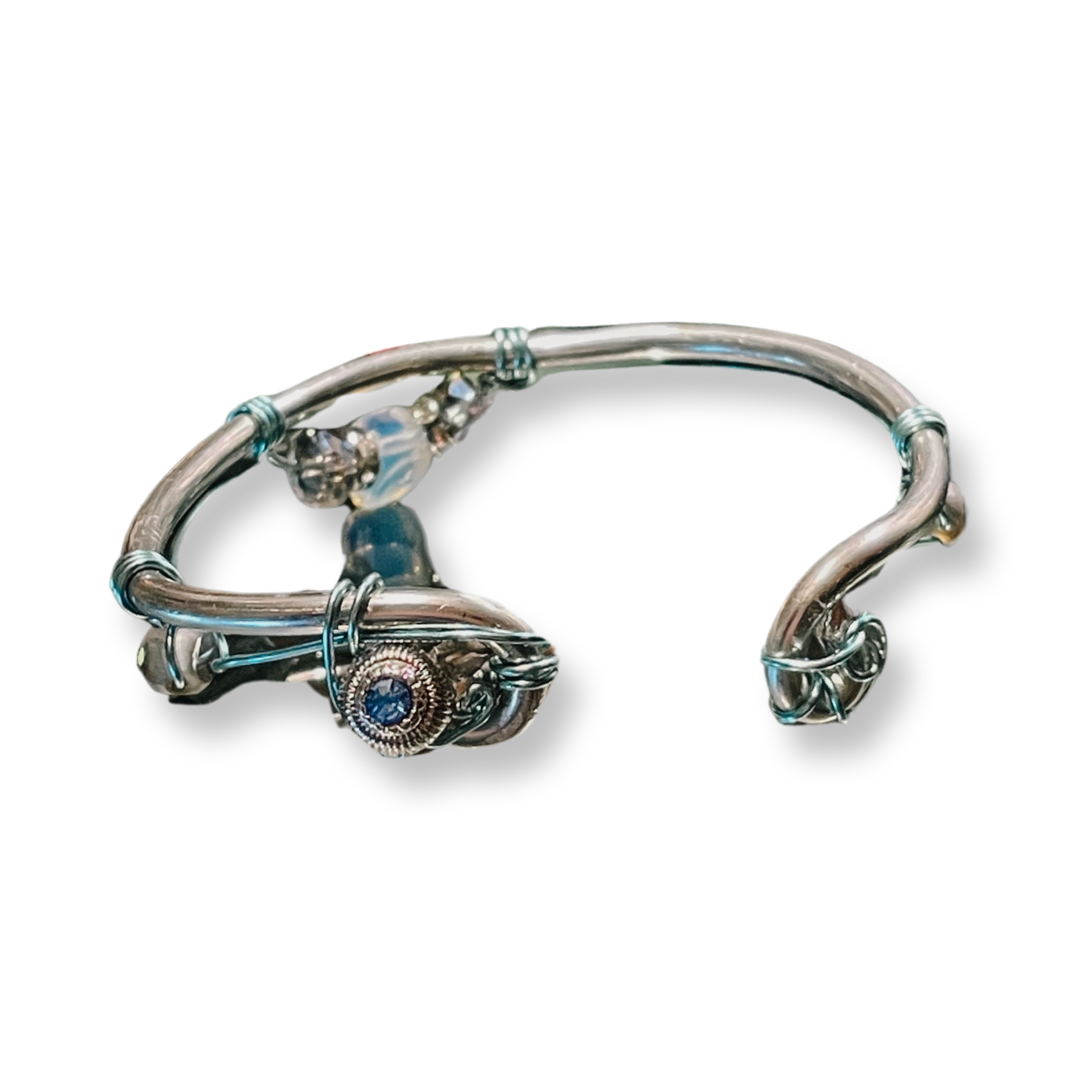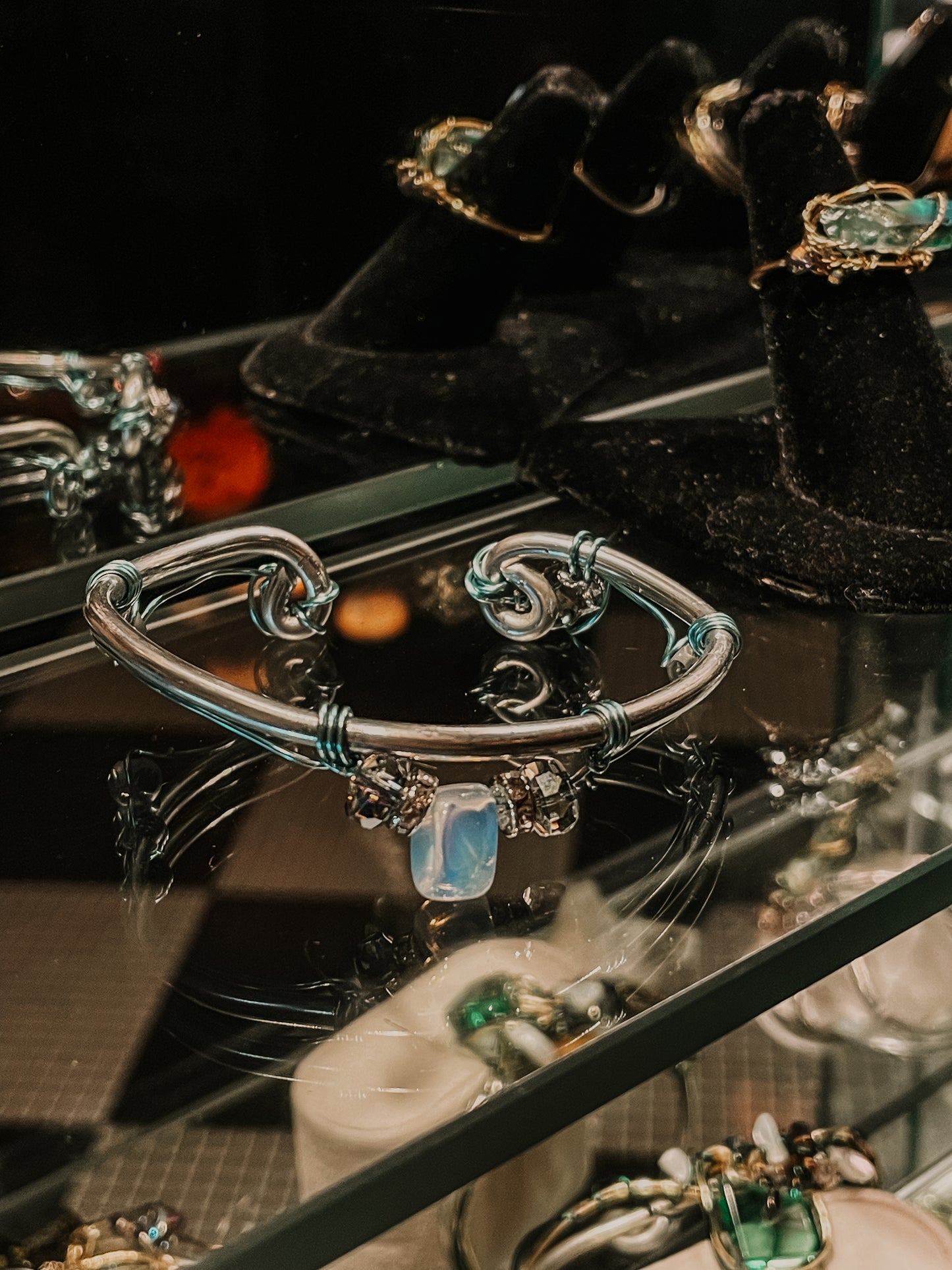 Answer your customers' common questions
List a frequently asked question

Then provide an answer that will help your customer make an informed purchase.
List another frequently asked question
List another frequently asked question